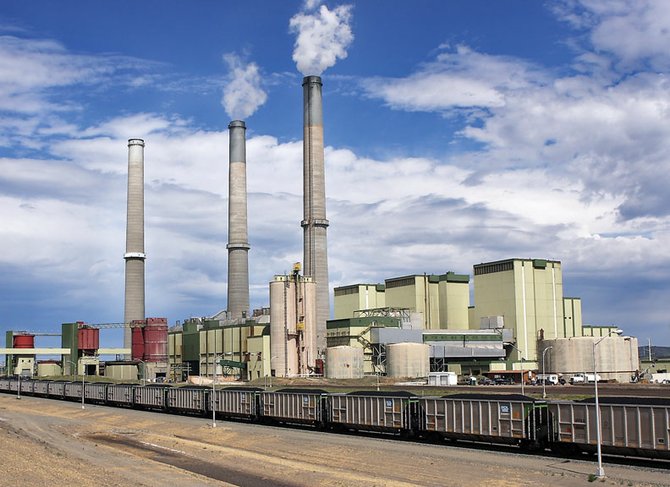 A coal train makes a drop Thursday from Colowyo Coal Co. to Tri-State Generation & Transmission's Craig Station. Craig Station receives about half of its coal supply from Colowyo, with the other half coming from Trapper mine.
Stories this photo appears in:

Editor's note: This is the fourth part of a four-part series on the area's coal mining industry. The first three parts can be viewed at www.craigdailypress.com. Travis Sondrol, 31, maintenance manager for Colowyo Coal Co., is tasked with overseeing maintenance on the mine's numerous pieces of equipment. From haul trucks to drills, draglines and shovels, Sondrol and his staff of 67 mechanics keep the mine running so that it can operate 24 hours a day throughout most of the year.