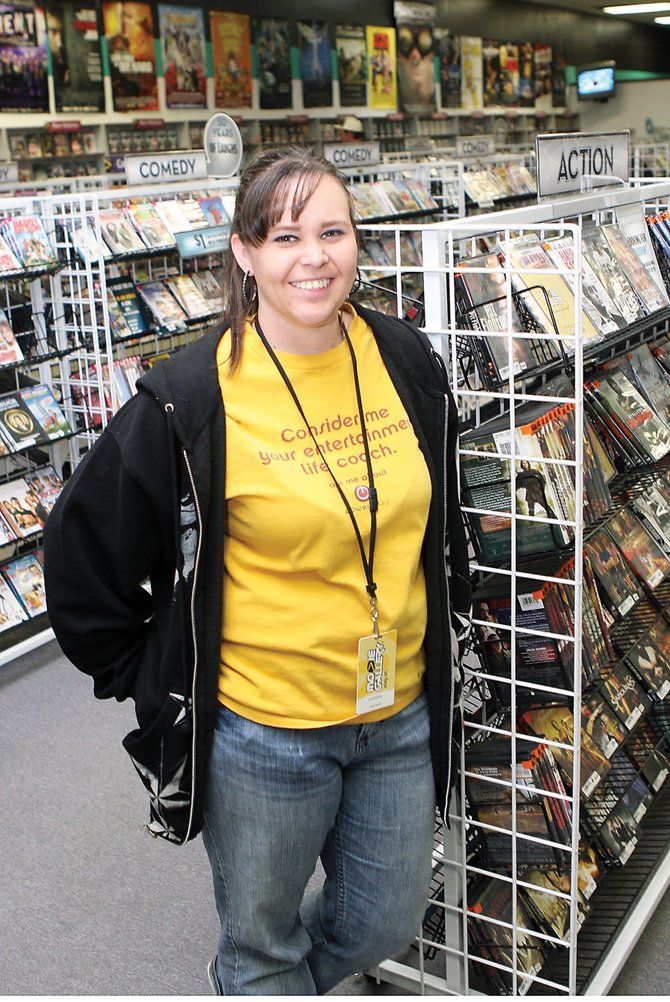 Carrie Lira stands in Movie Gallery in the Centennial Mall. She has worked for the company for 10 months and has been a Craig resident since 1988.
Stories this photo appears in:

"I'm a mom. I've got two kids, a boy and a girl. I'm a wife, and then I work here. I don't really do anything else.