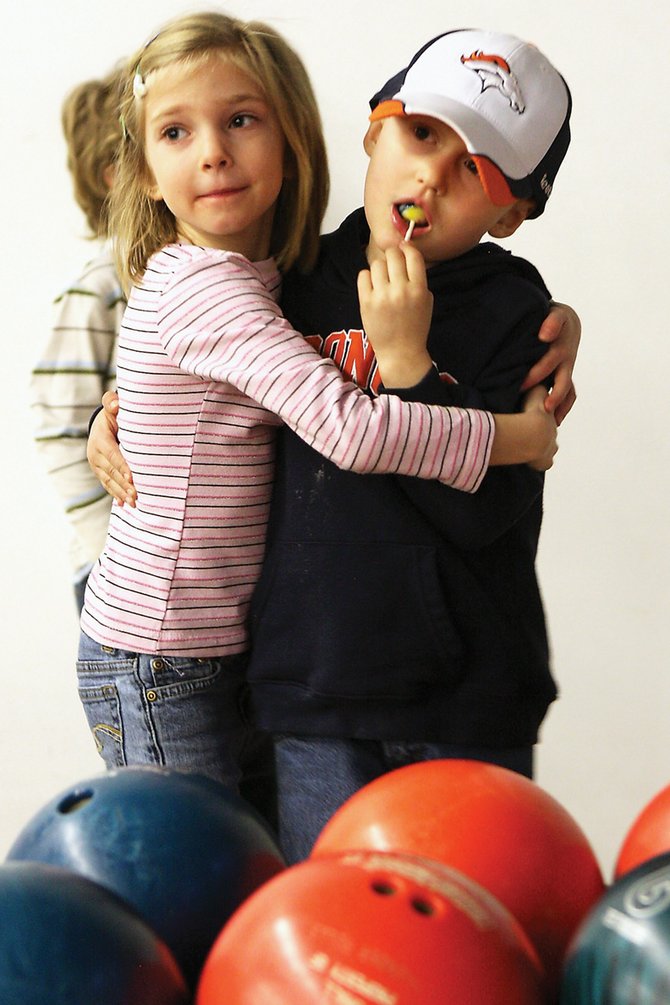 Emmarae Henderson, 6, gives a hug to Logan Morrison, 5, during a fundraiser to help him with his battle with Burkitt's lymphoma Saturday night at Thunder Rolls Bowling Center. The event included a live auction of donated items from across the community supporting Logan's cause.
Stories this photo appears in:
Bowling fundraiser brings in money for Hayden family
After weeks of hospital visits, 6-year-old Logan Morrison, of Hayden, needed a way to take his mind off his medical situation. The community raised more than $4,000 at Saturday's fundraiser for the Morrison family at Thunder Rolls Bowling Center in Craig to help with medical treatments after Logan was diagnosed in December with Burkitt's lymphoma.
January 25, 2010 midnight