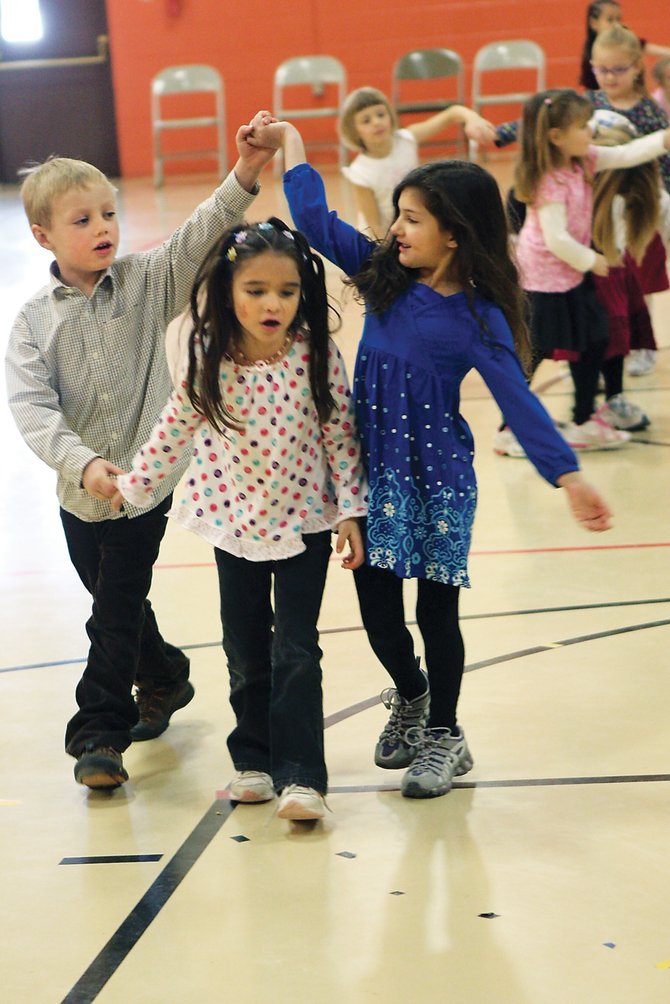 Ryan Peck dances with Elizabeth Nunez, middle, and Isabella Simones, all age 5, during a performance Friday at Sunset Elementary School. Students in each grade at the school took turns showing off skills they learned during their physical education classes in front of families and supporters throughout the day.
Stories this photo appears in:

With their feet planted squarely on pieces of tape on the gym floor Thursday morning, 20 Sunset Elementary School first-graders were ready for one final rehearsal. The students were preparing for Friday's dance performance, when their parents would line the walls of the gym with video cameras attached to their hands to watch their children perform.
January 23, 2010 midnight