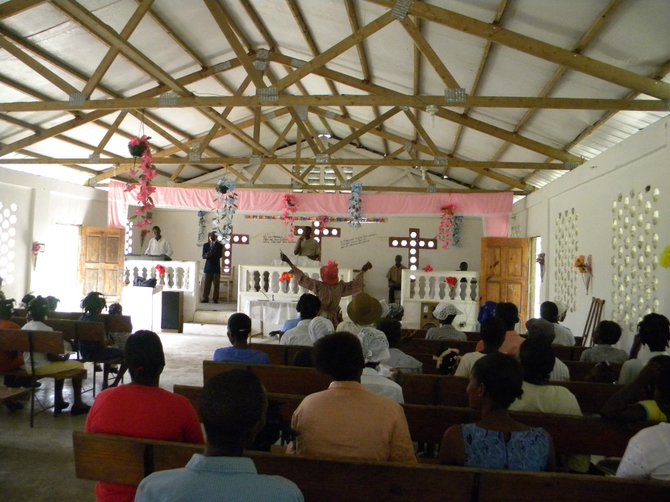 A traditional church in northern Haiti is formal, Cammie Aberle said. The former missionary said Haitians are animated in their worship and include a lot of singing and dancing. She also said the people of Haiti have a strong belief in prayer.
Stories this photo appears in:

For a year, the Aberle family lived and breathed Haitian life, from eating traditional meals outside in the lush greenery of the Caribbean island to attending church in one of the quaint, open-air buildings. Craig residents Cammie and Sam Aberle and their two children attended Haitian weddings and learned and spoke the Creole language while they lived in a small town in northern Haiti as missionaries.
January 20, 2010 midnight