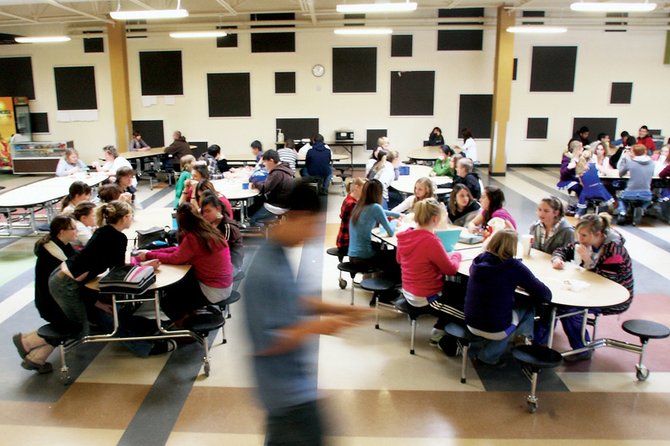 Eighth-grade students socialize in the cafeteria during lunch Thursday at Craig Middle School. Several students agreed that bullying happens almost every day within the school's walls, and that's a problem administrators said they are trying to address.
Stories this photo appears in:

Moffat County School District trying to head off teasing, harassment
Tracer Hickman and Blake Ludgate sat across from each other at a table during sixth-grade lunch Thursday afternoon at Craig Middle School. As he finished up an apple, Tracer absentmindedly worked on homework while he joked with his friends just before the bell rang.
January 15, 2010 midnight