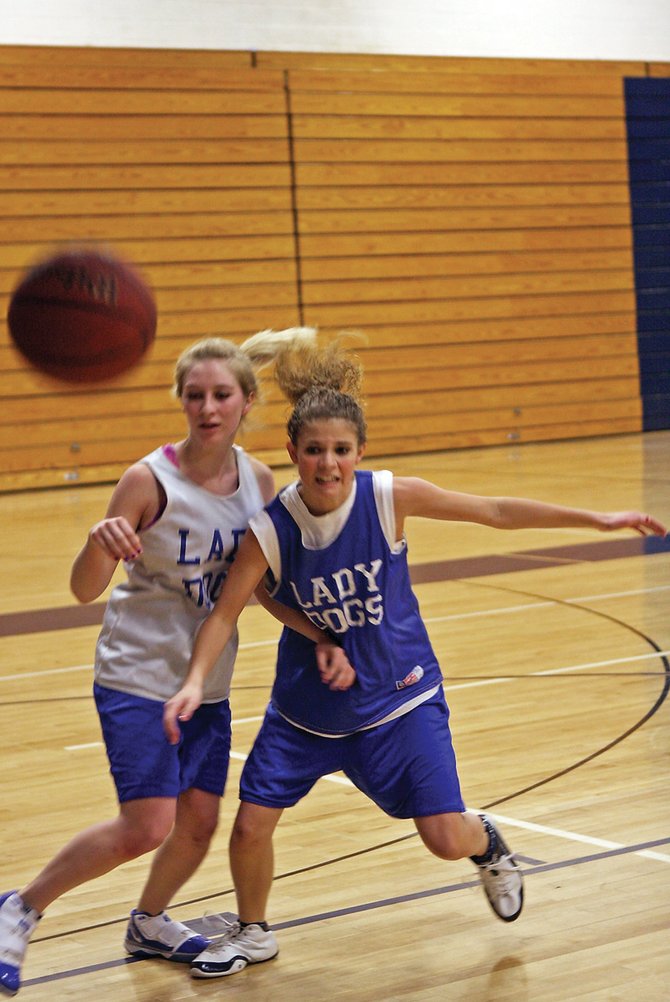 Junior Callie Papoulas, left, and senior Amanda Snyder battle each other for a rebound during the Moffat County High School girls basketball team practice Wednesday. The girls varsity team will play at 6 p.m. Friday against Eagle Valley High School for their home opener.
Stories this photo appears in:

When Lindsey Yoast, Amanda Snyder and Jessi Moser suit up Friday, it will be with a mixture of emotions.