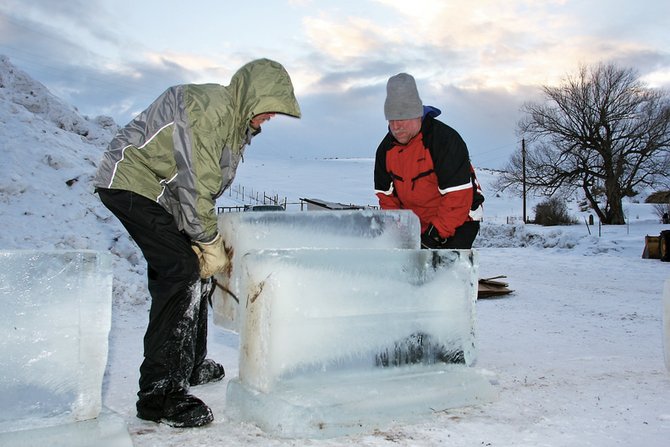 Buddy Cassaday, left, and Michael Campe hoist a 300-pound block of ice Thursday in the beginning stages of what will be an ice castle at the Wyman Museum. The castle will lead to a tubing area for children to play.
Stories this photo appears in:

Nicky Boulger contends "we have winter for six months, we might as well enjoy it." Boulger, Wyman Museum events coordinator, is helping the Craig community do just that as she wraps up planning for the Wyman Winter Festival, which begins Saturday at the museum, 94350 E. U.S. Highway 40.