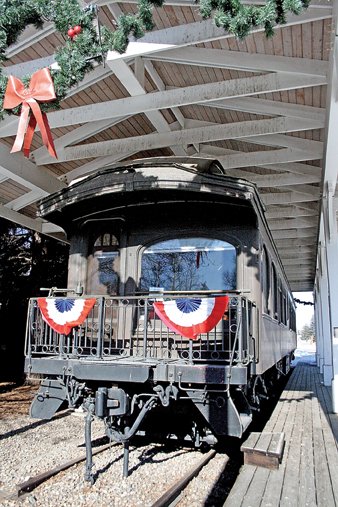 The Craig Chamber of Commerce purchased the Marcia Car in 1953 for $1. The 103-year-old car was originally owned by David Moffat, whom Moffat County was named after. The Chamber provides free tours of the car during summer months.
Stories this photo appears in:

Christina Oxley, executive director of the Craig Chamber of Commerce, said her organization is in a unique position. "It's not often that a Chamber of Commerce owns a historical asset," Oxley said. "Maintaining that historical asset is kind of difficult." The asset is the 103-year-old Marcia Car, a train car that once belonged to David Moffat, whom Moffat County is named after.