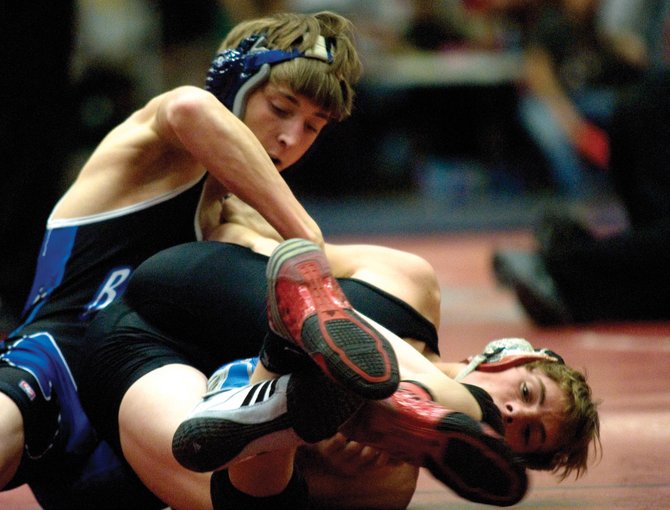 Moffat County High School's Cody Nelson looks to secure back points against second-round opponent Cody Clawson of Paonia. Nelson won the match and went on to finish sixth at the Warrior Classic in Grand Junction.
Stories this photo appears in:

It might take a couple of days, but Charlie Griffiths and Cody Nelson will be happy they took home medals from the Warrior Classic. On Saturday night, they weren't too excited because they wanted medals of a different color. Both Moffat County seniors went into the prestigious tournament with the goal to win. Instead, Nelson finished sixth and Griffiths finished fourth. Both wrestlers lost their medal round matches by one point in the final seconds.
December 21, 2010 midnight