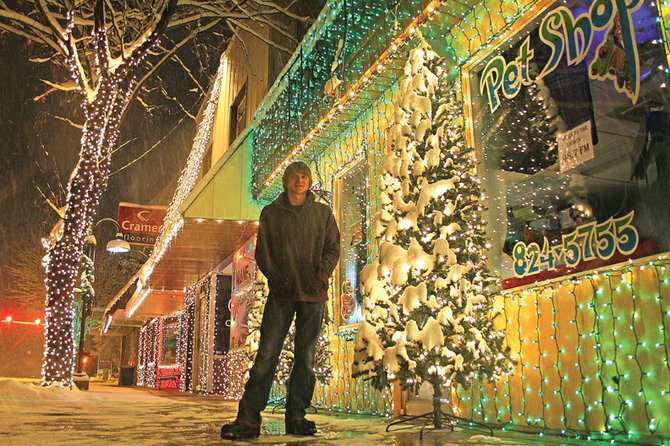 Clint Gabbert, 19, stands Monday in front of a Christmas lights and music display in downtown Craig. He is shown outside his pet store, The Jungle, which he has owned since March. Gabbert said his downtown light show contains 30,000 lights, and the one he organized at his parents' home north of Craig has about 70,000 lights.
Stories this photo appears in:

Beer commercials aren't typically a source of inspiration, but several years ago Clint Gabbert had an epiphany while watching one. The commercial featured the house of Ohio resident Carson Williams decked in lights that synchronized with music from the Trans-Siberian Orchestra. "I saw that and I'm like, 'I always wanted to do that,'" the 19-year-old Gabbert said.
December 21, 2010 midnight