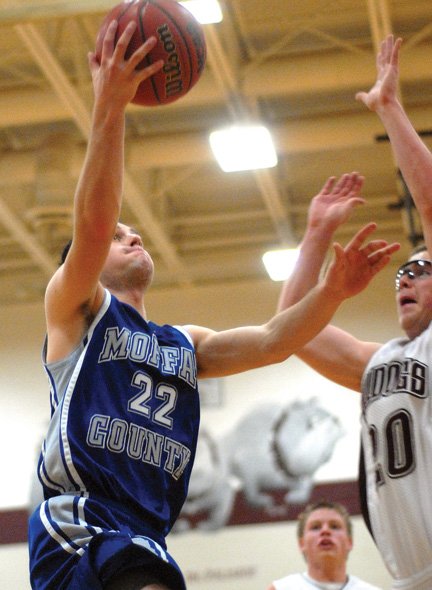 Moffat County High School's Dylon Camilletti goes to the basket for a lay-up Saturday against Palisade High School. Camilletti led the Bulldogs with nine points in a 49-36 loss.
Stories this photo appears in:
Today 6 p.m. The Craig Cougar Squirts hockey team plays Oak Creek at Oak Creek Kodiak Ice Arena, 222 Kodiak Lane.

To give up just five points in one quarter is considered a quality defensive effort in basketball. Unfortunately for the Moffat County High School boys varsity basketball team, such an effort was negated when the Bulldogs scored only two points of their own in the same quarter. MCHS finished the first half of its game Saturday against Palisade with 10 points.
December 20, 2010 2:30 p.m.