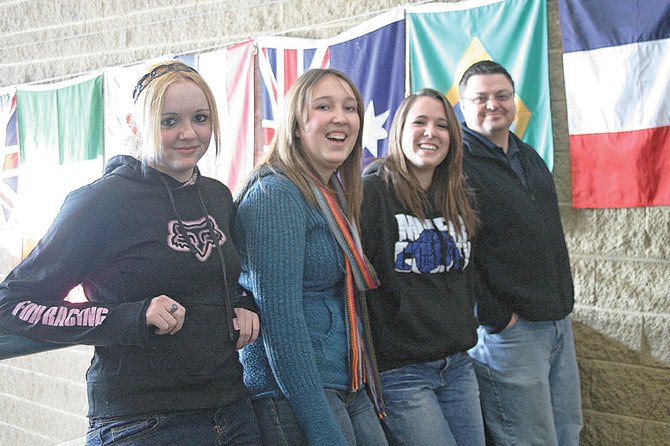 Travelers for an upcoming trip to Europe pose for a photo Friday at Moffat County High School. From 9 a.m. to 4 p.m. today, the school is hosting a craft show to raise money for the 10-day trip to France and Spain, which departs in March. Pictured, from left, are junior April Rogers, junior Kirstie McPherson, sophomore Faith Santistevan and teacher Jeff Simon. April Etheridge is not pictured.
Stories this photo appears in:

Jeff Simon, a Moffat County High School social studies teacher, said his participation in class trips to Europe came as a surprise. "They called me out of the blue," Simon said. "I just came to work one day and my principal said, 'By the way, you need to go to Spain with the Spanish class so they can have another chaperone there.'" Simon said response was concise. "Awesome," he said.