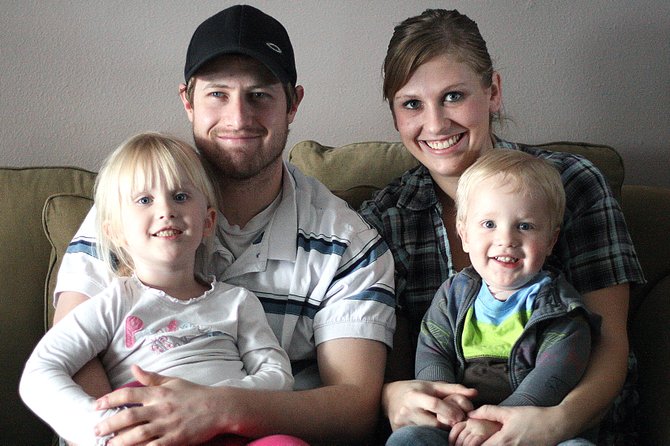 The Herring family, from left, Samantha, 4, Jon, Caitlin and Conner. Conner, 2, has received physical and speech therapy from Horizons Specialized Services' Early Intervention program.
Stories this photo appears in:

Conner Herring kneeled on the living room carpet of his family's Craig home. With his right hand, Conner, 2, drummed a perfect beat on the wooden surface of a coffee table. Boom. Boom. Boom. Conner's parents and 4-year-old sister sat on the couch behind him.