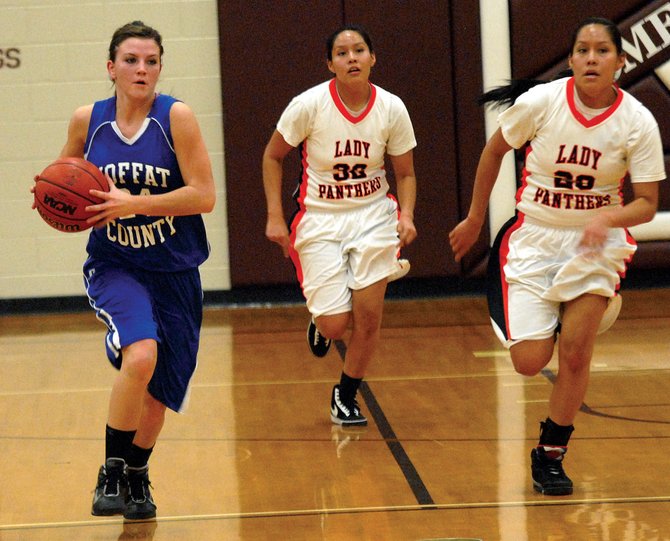 Moffat County junior Melissa Camilletti gets ready to pass the ball up court in the second half of the Bulldog's 67-57 win against Montezuma-Cortez on Friday. Coach Matt Ray told his team to be more aggressive at halftime and Camilletti was one of the Bulldogs to respond, scoring 20 points and getting to the foul line 13 times.
Stories this photo appears in:

Boys lose big at Palisade tourney
At halftime against Montezuma-Cortez High School, Matt Ray set out a challenge to one of his Moffat County Bulldogs. "(Montezuma-Cortez) were raining threes in the first half," he said. "So I told Maddy (Jourgensen) her job was to make sure that didn't happen in the second half." The Panther's Keely Yanito hit three of the team's six, three pointers in the half to give Cortez a 33-32 lead going into halftime.
December 18, 2010 midnight