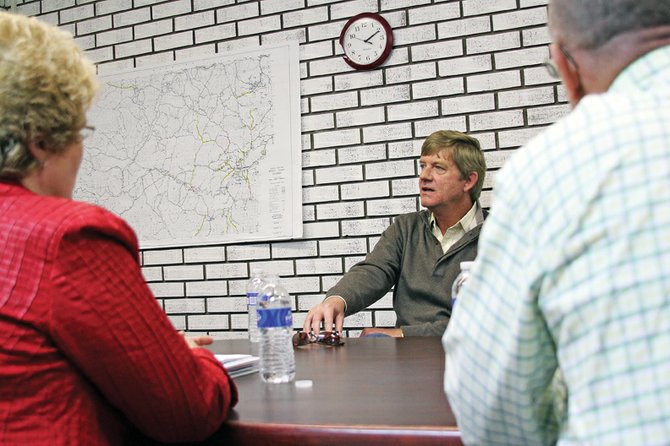 Republican Congressman-elect Scott Tipton speaks Tuesday to the Moffat County Commission. Tipton said he would lean on local governments like the commission for advice and guidance during his tenure replacing Democrat John Salazar as the representative for the state's Third Congressional District.
Stories this photo appears in:

Natural resources, economy, telecommunications top local concerns
Moffat County Commissioner Tom Gray thinks the county has a friend in Congressman-elect Scott Tipton. "His values and philosophies match Moffat County pretty well, I'd say," he said. Tipton, a Republican from Cortez, discussed those values and goals with the commission Tuesday during a public workshop at the Moffat County Courthouse.