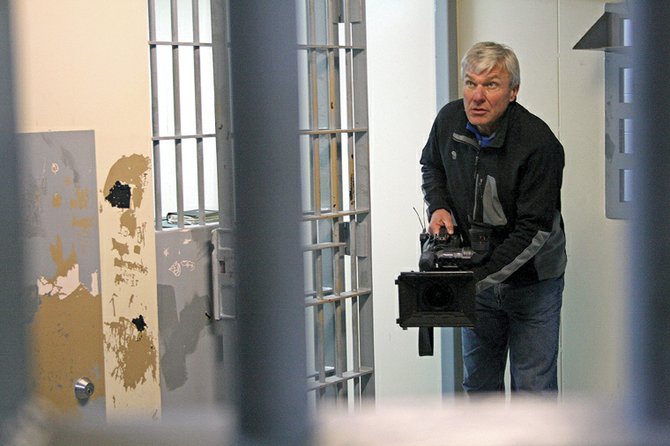 Freelance photographer Carl Filoreto frames a shot within a holding cell where Steven Hatch and Glen Ake were held. The Dateline NBC special about the fugitives' case could air early next year.
Stories this photo appears in:

Adam Wald, an associate producer for Dateline NBC, is a long way from home. "I do a lot of traveling in the states, following stories where we find them," said Wald, who typically works at 30 Rockefeller Plaza in New York City. Wald said Dateline NBC has found a story in Craig, albeit one that took place more than 30 years ago.