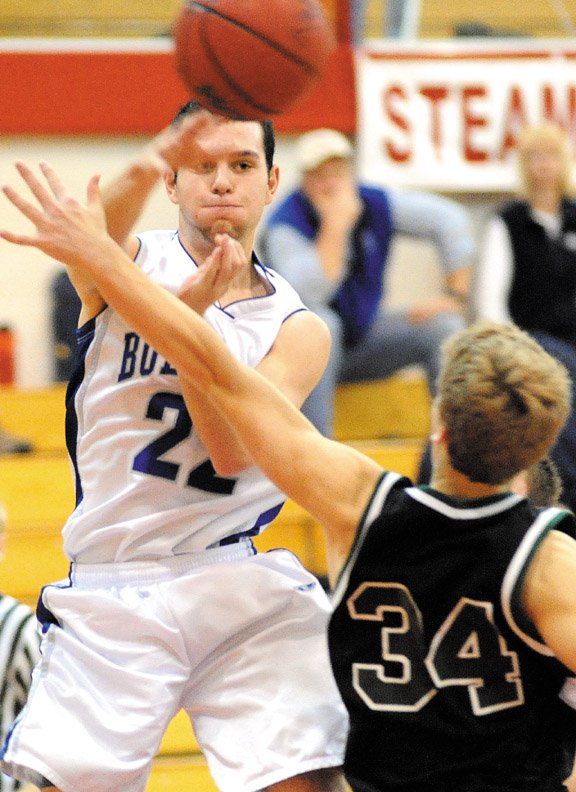 Moffat County senior Dylon Camilletti fires a pass down court in the Bulldogs' Saturday morning game against the D'Evelyn Jaguars during the final round of the Steamboat Springs Shoot-Out. The boys varsity team lost, 71-59, placing eighth in the tournament.

Stories this photo appears in:

The Moffat County High School varsity basketball teams had similar results in the first two days of the Steamboat Springs Shoot-Out, but Saturday's games saw the boys and girls get a boost in how they were competing. And, though neither Bulldog team ended up victorious, they each played the strongest they had in the entirety of the tournament. The girls varsity team won its third of three games Saturday morning against the Wolves of Green River, Wyo., in a hard-played 52-27 triumph. The win landed the team in seventh out of eight girls teams in the Shoot-Out. The team lost 47-41 Thursday to Montrose and 45-43 Friday to Castle View. Coach Matt Ray said a win was a welcome change of pace in the series.