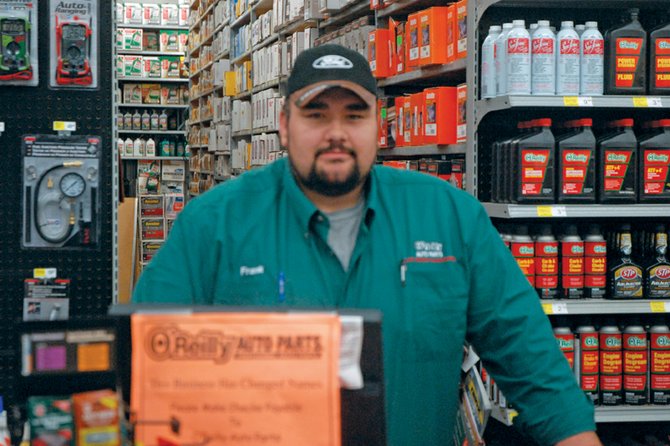 Parts technician Frank Morton mans the counter of Checker O'Reilly Auto Parts, 1005 W. Victory Way. A longtime car enthusiast, Morton has worked at the store for about a year and is currently attending Colorado Northwestern Community College. His goal is to begin a career in law enforcement.
Stories this photo appears in:

"I've been (at Checker O'Reilly Auto Parts) for a little over a year. I started out as a full-time assistant manager, and I recently started out as a part-time parts tech so that I could go to (Colorado Northwestern Community College). Right now I'm getting my associate's degree in art. I wanted to go into the criminal justice program, but since they stopped doing that, this was the closest I could get. Hopefully, my credits will transfer to another college and I can finish up my law degree there. "I want to become a law enforcement officer. My goal is to try to get on with a state patrol agency, but eventually I think it would be cool to get on with United States Marshals Office or the FBI.
December 13, 2010 midnight