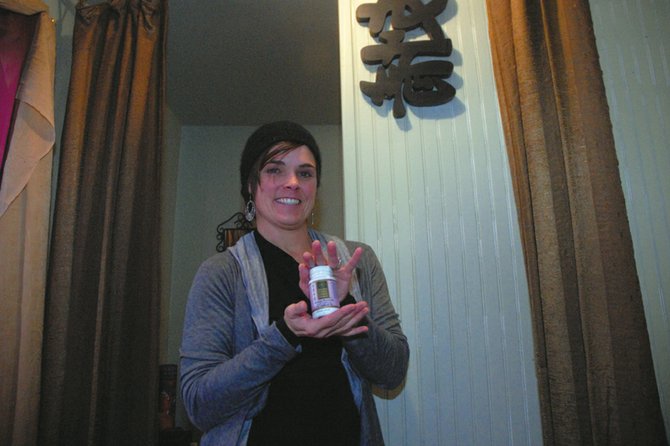 Barbara Fix stands beneath one of many Asian characters on the walls of the Natural Health Care Center, 450 Center St., while displaying a bottle of Chinese herbs she uses in her work as an herbalist. Fix is also a licensed acupuncturist, practicing the ancient discipline out of the Natural Health Care Center, as well as The NutriTherapy Center in downtown Craig.
Stories this photo appears in:
Barbara Fix
I've been working in Craig for eight years. I've moved around a bit, but it's been with the same group of people. (Natural Health Care Center) opened up about four years ago. I've been with them since then. Here, we use natural techniques to treat the body, whether it be hands-on, herbal, acupuncture, chiropractic. There's no invasive technology or Western medicine.