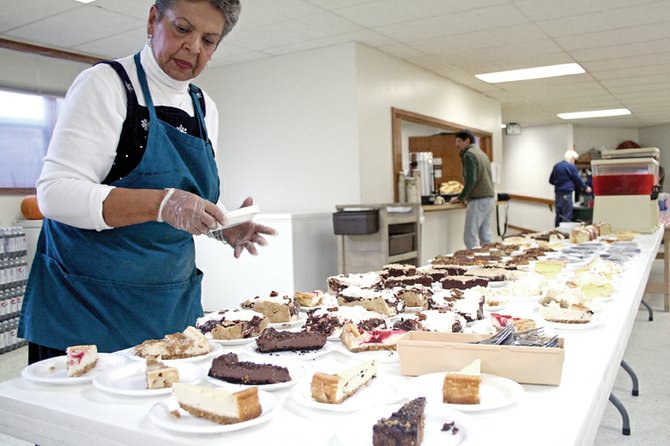 Craig resident Marge McKenzie arranges desserts during a benefit dinner Saturday at St. Michael Catholic Church. McKenzie's daughter, DeAnna Jacobs of Petersburg, N.Y., suffers from autonomic neuropathy. McKenzie organized the dinner to raise money for an extended stay with Jacobs in New York.
Stories this photo appears in:

Craig resident raising money to assist ill daughter
Craig resident Marge McKenzie spent weeks planning, followed by 14 hours of cooking, a weekend benefit dinner. There was a twist, however. She was the beneficiary of the fundraiser. From 11:30 a.m. to 9 p.m. Saturday at St. Michael's Kitchen, McKenzie and a small group of volunteers served homemade Mexican meals for $8 per person. McKenzie, a 30-year resident of Craig, said proceeds from the fundraiser will allow her to travel to New York and assist her ailing daughter and other family members.