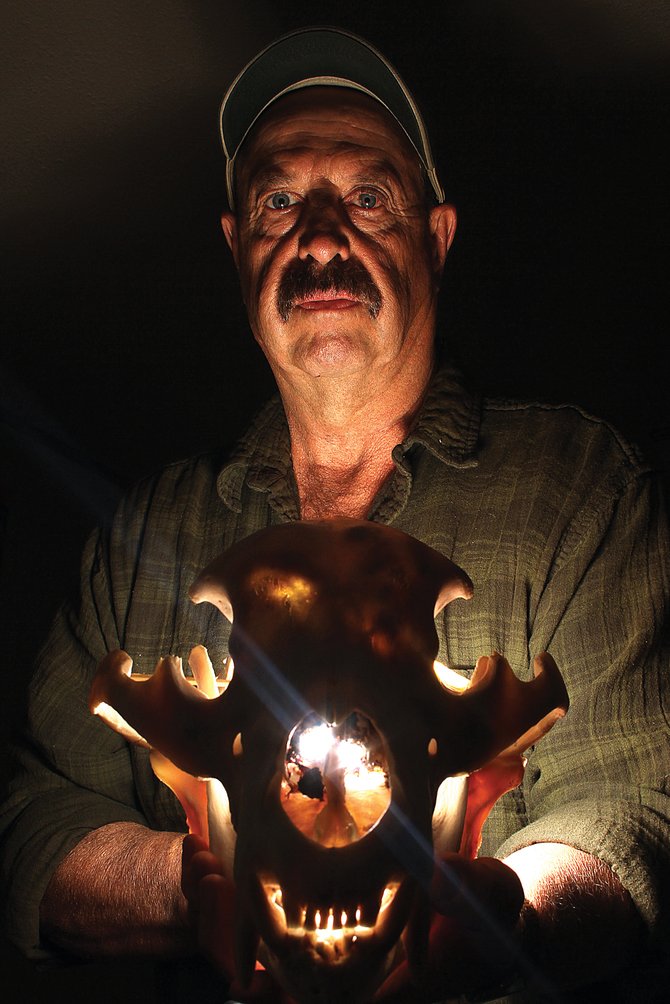 Craig resident Richard Kendall, 56, stands Wednesday with the skull of a 703-pound male black bear he shot Nov. 20 in the Wilson Creek area of Moffat County. Kendall said the bear could be a state record. He said his skull measured 22 and 5/8 inches, while the current state record measures 22 and 9/16 inches.
Stories this photo appears in:

Richard Kendall got on the ground. It was a cold November morning, but the 56-year-old Craig resident didn't pay much attention to the frozen earth and snow under his body. What consumed his thoughts was the monstrosity resting in the cave ahead of him.