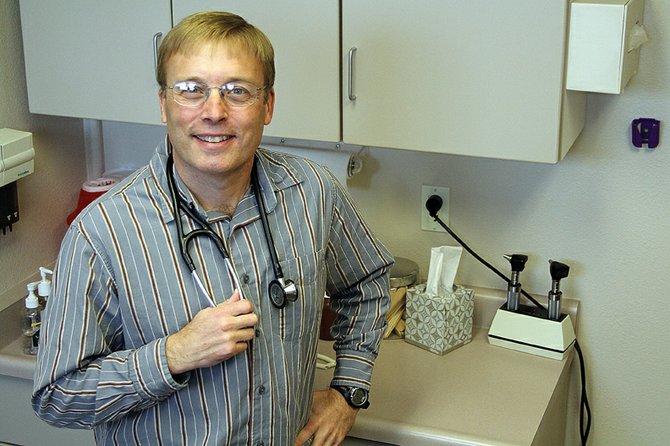 Dr. Dennis Kinder, pictured here Wednesday at Kinder Family Clinic, may soon leave his office for a job with The Memorial Hospital. During its Tuesday meeting, TMH Board of Directors cleared the way to present Kinder with a formal job offer. If accepted, Kinder will begin working at TMH on Jan. 1.
Stories this photo appears in:

Dr. Dennis Kinder said The Memorial Hospital Board of Directors delivered good news at its Tuesday meeting. "Very good news," he said. At the meeting, the board approved a request by CEO George Rohrich to hire Kinder. Kinder, an internal medicine physician, currently operates Kinder Family Clinic, 595 Russell St., with his wife, Pamela, a doctor who specializes in neurology.