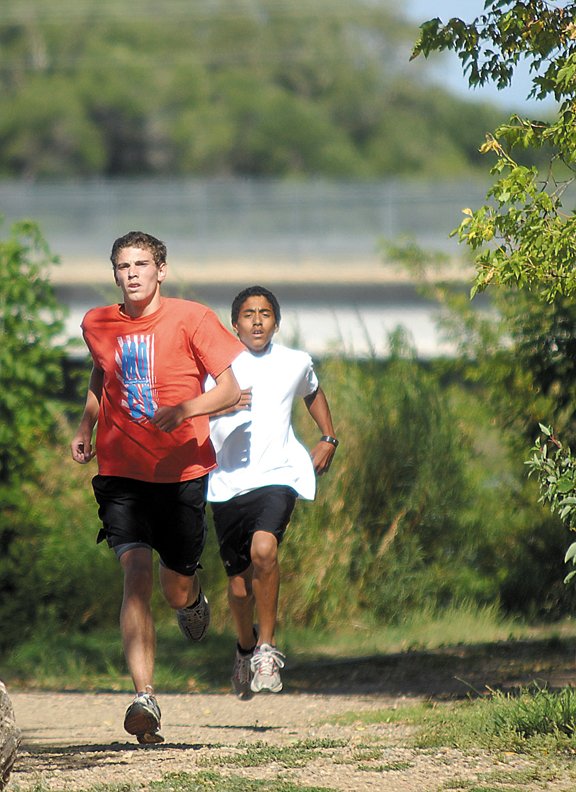 Hayden High School senior Chris Zirkle, left, and Moffat County High School junior Alfredo Lebron run through the woods at Loudy-Simpson Park. The pair is expected to pace the MCHS boys cross-country team.
Stories this photo appears in:

Both MCHS cross-country teams return experienced runners. But, is it enough?
The names of individuals who won state cross-country titles during their time in Bulldog blue aren't engraved. Their jerseys aren't lifted into the rafters. For one, cross-country runners don't have numbers, and even if they did, they probably wouldn't be retired. State and school records aren't hung up on the wall, like with track and field athletes. But, on the walls of the Moffat County High School gymnasium, there are still banners.