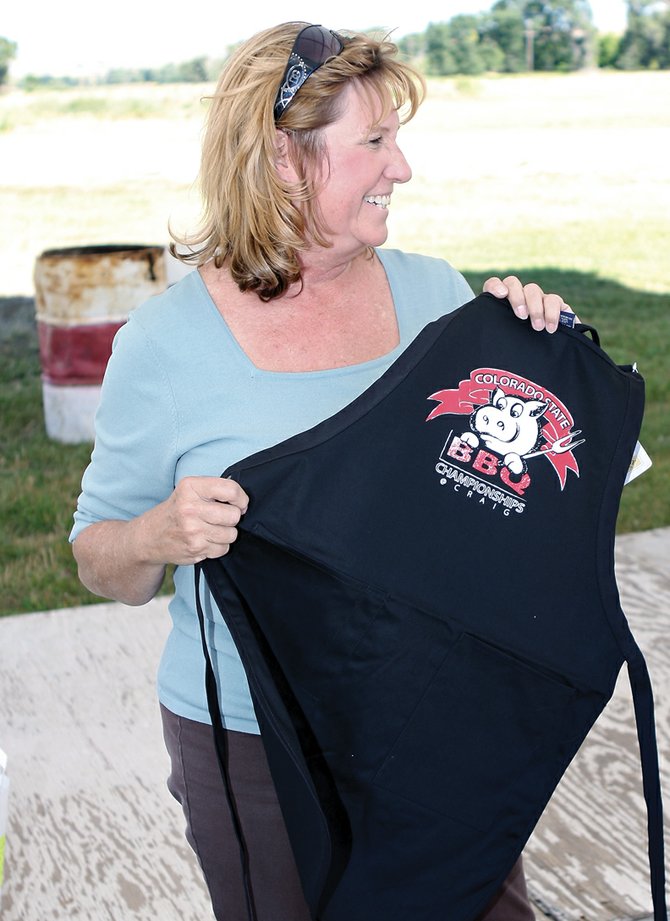 Julie Hanna holds up an apron Wednesday to be given to each team's cook competing in the first Colorado State BBQ Championship, which will be hosted at the Wyman Museum east of Craig. The event, sponsored by The Memorial Hospital and Craig Daily Press, is open to the public at noon Friday, and will continue at 11 a.m. Saturday.
Stories this photo appears in:
Gathering around the grill is no foreign concept to Craig residents, but a national-level barbecue competition is something entirely different. Although the size of an upcoming barbecue event in Craig may be rare for the community, it will nonetheless be well done if organizer George Rohrich has anything to say about it.