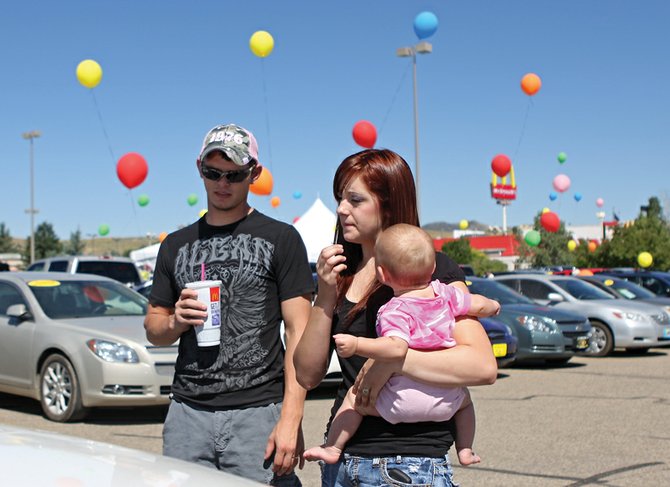 Tim Turner, left, and his wife, Rachelle, holding their 7-month-old daughter, Abigail, look at a sports utility vehicle during a vehicle tent sale Tuesday in the Kmart parking lot. The sale features used vehicles from Grand Valley Auto in Grand Junction. Local dealers say organizers of such events have no accountability to customers once they've made a sale.
Stories this photo appears in:
Craig resident Danny Wells was at looking for a Toyota 4Runner at a tent sale at the Kmart parking lot Wednesday. Wells said he received a flier in the mail about the sale, and wanted to "come see what they had." As he browsed the car selection, Wells said he is loyal to the Toyota brand, but sometimes has to shop in Glenwood Springs or Denver to find cars made by the company.