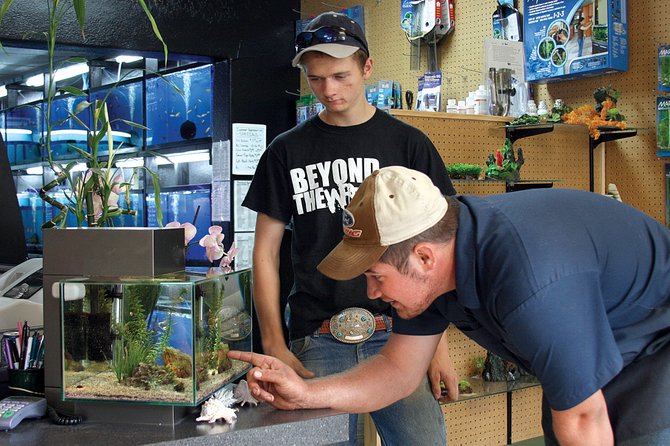 Craig resident Josh King, 20, taps an aquarium tank Monday while Blaine Cody, 15, watches at The Jungle pet shop at 565 Yampa Ave.
Stories this photo appears in:

Karen Brown, president of the Downtown Business Association in Craig, used one word to describe how the downtown businesses lining Yampa Avenue and West Victory Way are doing in the bad economy. Struggling. "I think sales are down and it's partly the economy," she said. "I think people are just hanging on to their money." Foot traffic downtown, Brown said, is about the same, but shoppers are being more frugal about how they spend money.