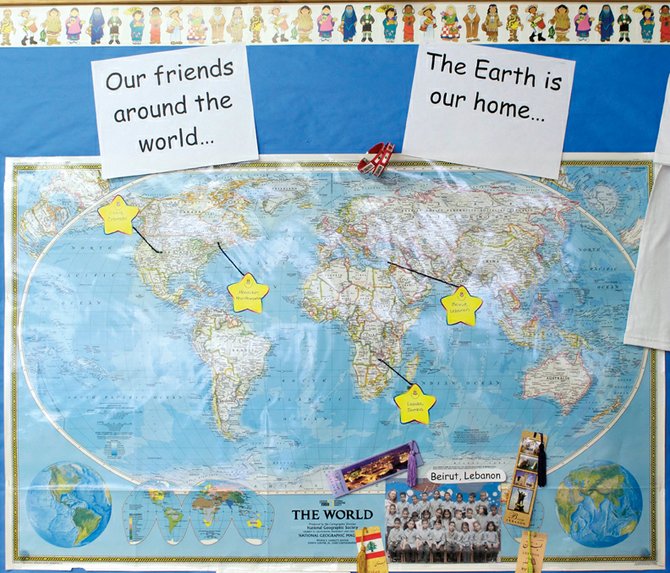 A map in Cheryl Arnett's classroom at Sunset Elementary School indicates the locations in which students have pen pals. Arnett said the wiki site she uses teaches students about other cultures and encourages them to have respect for people of all races.
Stories this photo appears in:
Cheryl Arnett, 57, was sitting Friday morning at Sunset Elementary School in a chair meant for a child. From her hunkered vantage point, the same many of her students have during school, she looked at a computer screen and opened an award-winning work she accomplished with her Craig students.