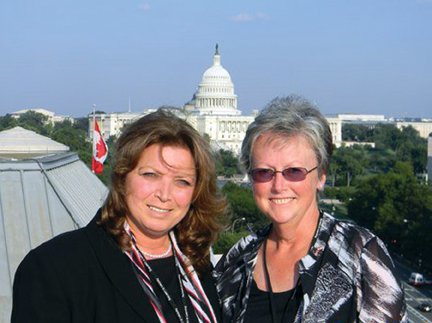 Rawya Shatila, left, of Beirut, Lebanon, and Cheryl Arnett, of Craig, pose for this photo in Washington, D.C, where the teachers traveled for a Microsoft educational forum.
Stories this photo appears in:
Cheryl Arnett, 57, was sitting Friday morning at Sunset Elementary School in a chair meant for a child. From her hunkered vantage point, the same many of her students have during school, she looked at a computer screen and opened an award-winning work she accomplished with her Craig students.