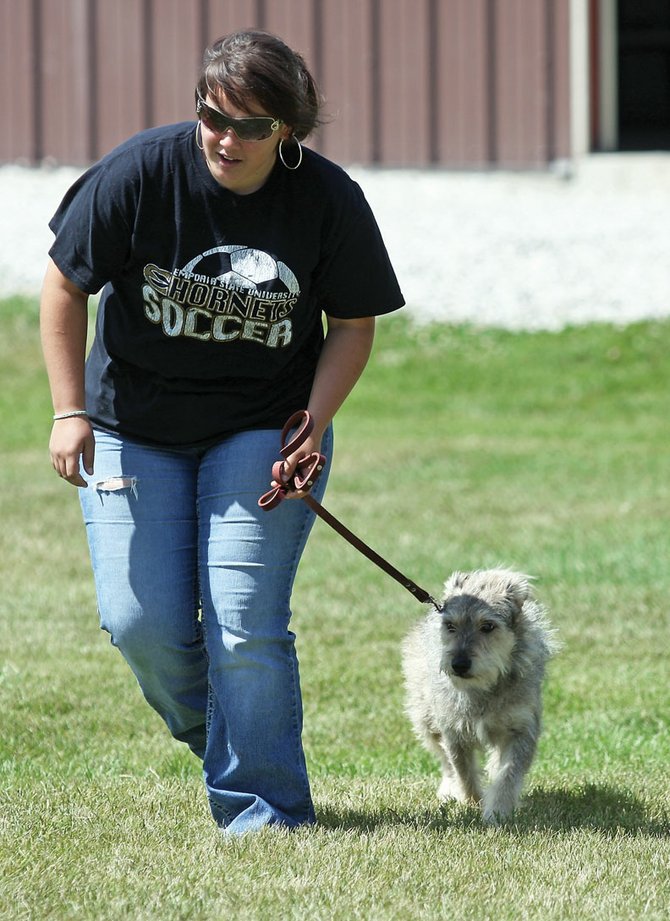 Imelda Hernandez, 18, runs the Rally-O course with her dog, Milo, on Sunday afternoon during the Moffat County Fair. Hernandez, an incoming senior at Moffat County High School, said she would eventually like to be a police officer who works with animals.
Stories this photo appears in:
"I like it here, because you get to know everyone. You know where to hang out, and you get to do it with awesome people. "You feel like you get to know everyone. And, you get to know them well. "I work at the Boys & Girls Club (of Craig) because I've been a member for so long. It was like, as soon as I was old enough I was hired on the spot.