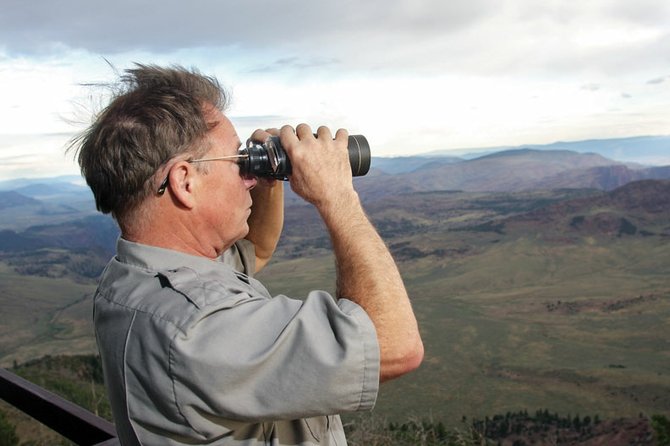 Daniel Hazen, a firewatcher and park ranger for the National Park Service, scans over Dinosaur National Monument in search of smoke, lightning or fire Friday from his lookout tower on top of Zenobia Peak. Hazen usually keeps watch alone in the tower for 10 straight days, sometimes stretching that span during busier parts of the fire season.
Stories this photo appears in:

In August 2005, Daniel Hazen awoke in the middle of the night surrounded by lightning.