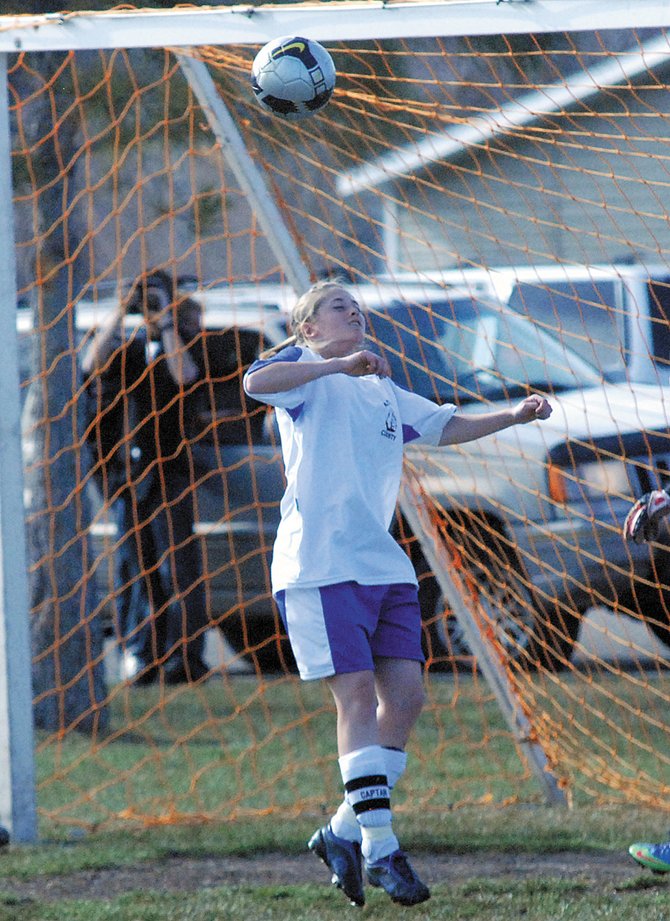 Moffat County High School's Amanda Brewer deflects a shot with her head April 15 at Woodbury Sports Complex. On Saturday, the Bulldogs traveled to Battle Mountain High School and fell, 3-0, to the Huskies.
Stories this photo appears in:

Moffat County girls varsity soccer falls, 3-0, against Battle Mountain
After a first half that saw the Battle Mountain Huskies score three goals against the Moffat County High School girls varsity soccer team, coach Harry Tripp said the team got a rare treat. A break. The game was delayed 15 minutes because of a lightning storm, and Tripp said he used the time to amp his team up. After the break, the Bulldogs held the Huskies scoreless, but were unable to score and fell, 3-0.