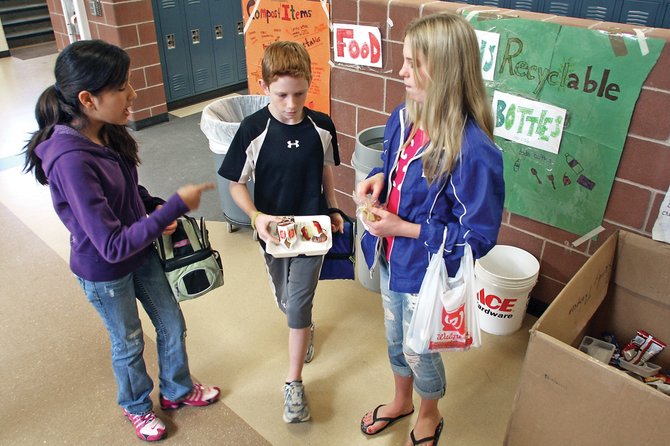 Hazel Quinones, from left, directs seventh-grade classmate Landon Willey to the recycling and compost bins during lunch Wednesday at Craig Middle School. Hazel, along with Laurel Tegtman have spearheaded an environmental program as a project for a gifted and talented class.
Stories this photo appears in:

7th-graders start recycling program
Just before lunch Wednesday, Laurel Tegtman, Hazel Quin-ones, Dylan Bagley and Aubrey Campbell left through the Craig Middle School west doors and walked around the corner of the brick building.