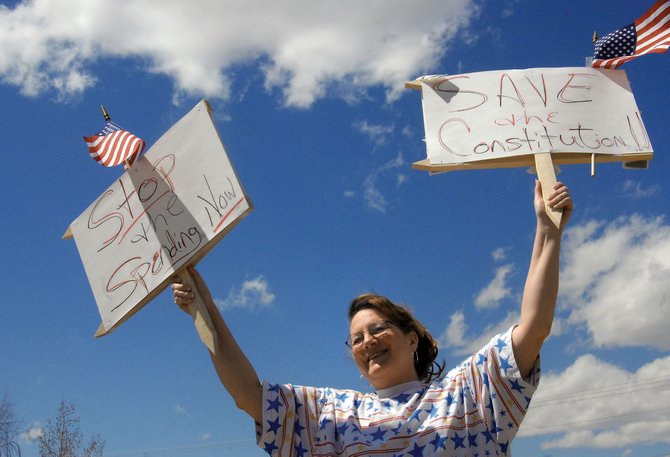 Lynne Herring, of Craig, holds signs during last year's Tax Day Tea Party protest in front of the Moffat County Courthouse. This year, the Moffat County tea party will host another protest from 5 to 6 p.m. Thursday at the courthouse.
Stories this photo appears in:

Matt Winey, a Moffat County tea party member, said the current Tea party movement follows in the footsteps of the Founding Fathers' ideals.