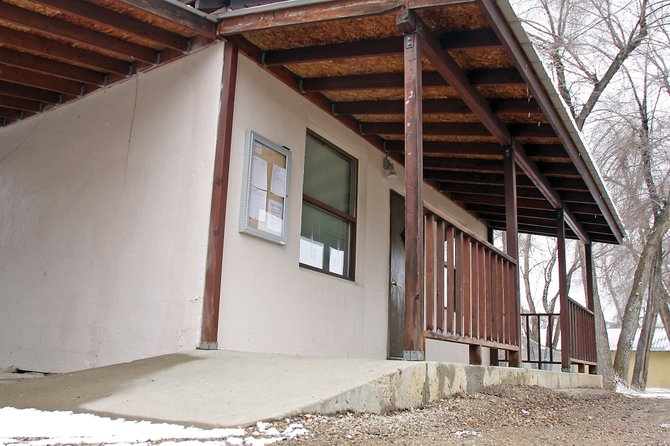 The Moffat County Commission awarded a bid Tuesday for construction of a new handicap ramp, railing and doorway for the Hamilton Community Center. The project is being funded by a grant from the Help America Vote Act.
Stories this photo appears in:

Lila Herod, former Moffat County deputy clerk and county elections supervisor, said im­provements to the Hamilton Com­­munity Center serve not only for the betterment of the building, but also for the community.