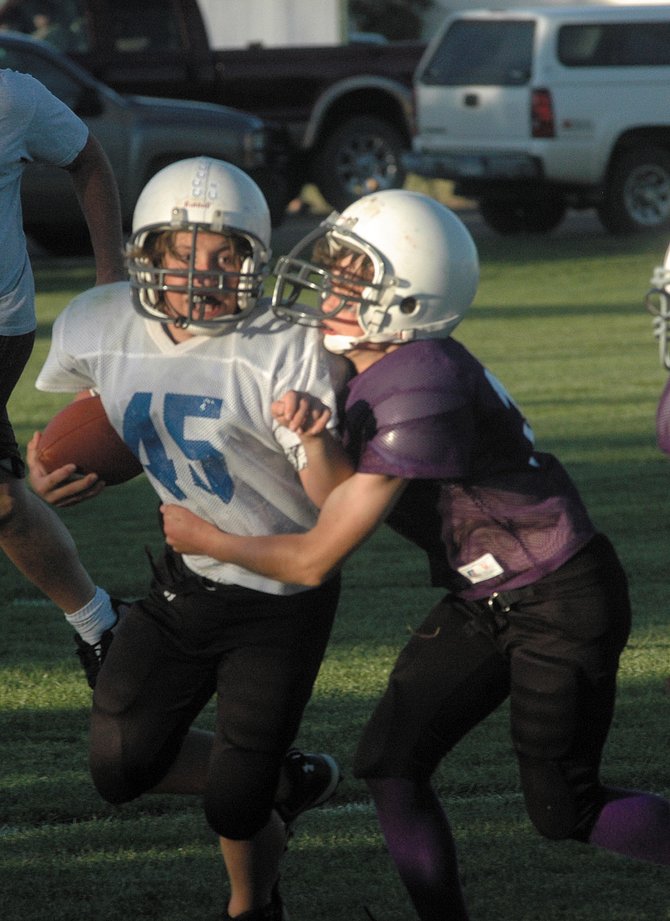 The Colts' Danny White tries to shed a Ravens defender for a first down Tuesday night during Doak Walker Football league action. The Colts won the game, 32-14, and will face the Steelers next week.

Stories this photo appears in:

With the Cardinals on a bye week, coaches Justin Gallegos and Shane Hadley took a break Tuesday night by watching their potential playoff opponents dish it out on the gridiron.