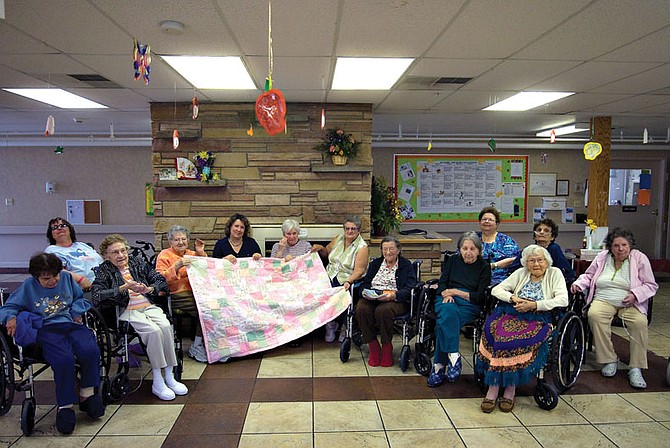 The residents at Sandrock Ridge Care & Rehab donated a quilt Tuesday to the Yampa Valley Pregnancy Center. The quilt, which is one of the activities residents participate in and took about two years to complete, will be given to a baby girl.
Stories this photo appears in:
The 2009 Moffat County Homecoming Parade will take place at 2 p.m. Oct. 9. Line-up begins at 1 p.m. at the new starting location at Craig City Park.