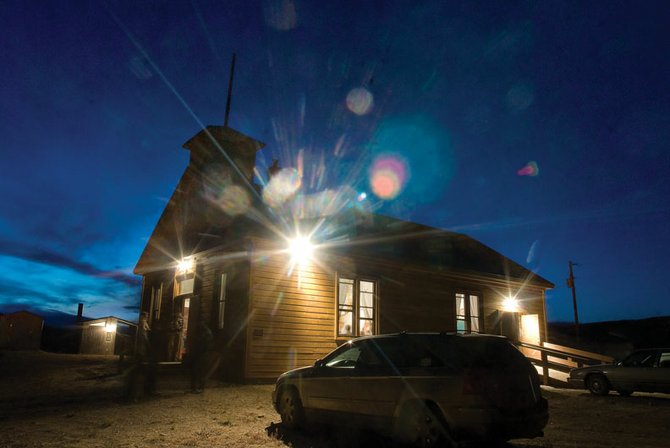 Lodore Hall, a nearly 100-year-old schoolhouse, was packed Saturday night with people from as far as California.
Stories this photo appears in:

From 12-year-old Sara Dippel to white-haired and grinning Dottie Petrini-Kossar, the circle of couples crossed generations, their feet shuffling on the hardwood floor of the one community building left in the Browns Park community. The Saturday night dance was a part of the Fall Hoedown, one of several events put on by the Browns Hole Homemakers Club at historic Lodore Hall, about 80 miles northwest of Craig.
September 21, 2009 midnight