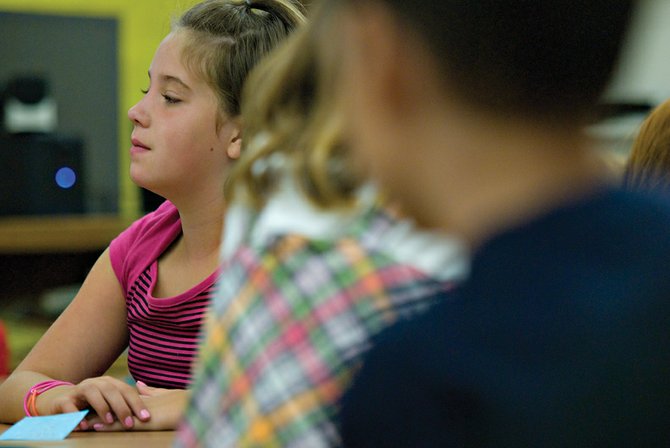 Maddie Reed listens during her first day of school at Sandrock Elementary. With the school district's reconfiguration, Sandrock now houses preschool through fifth-grade classes. It formerly was used for fifth- and sixth-grade students.

Stories this photo appears in:

Looking around Shawn Cookston's second-grade class at Sandrock Elementary School, there are subtle indications that it's the first day of school.
September 1, 2009 midnight