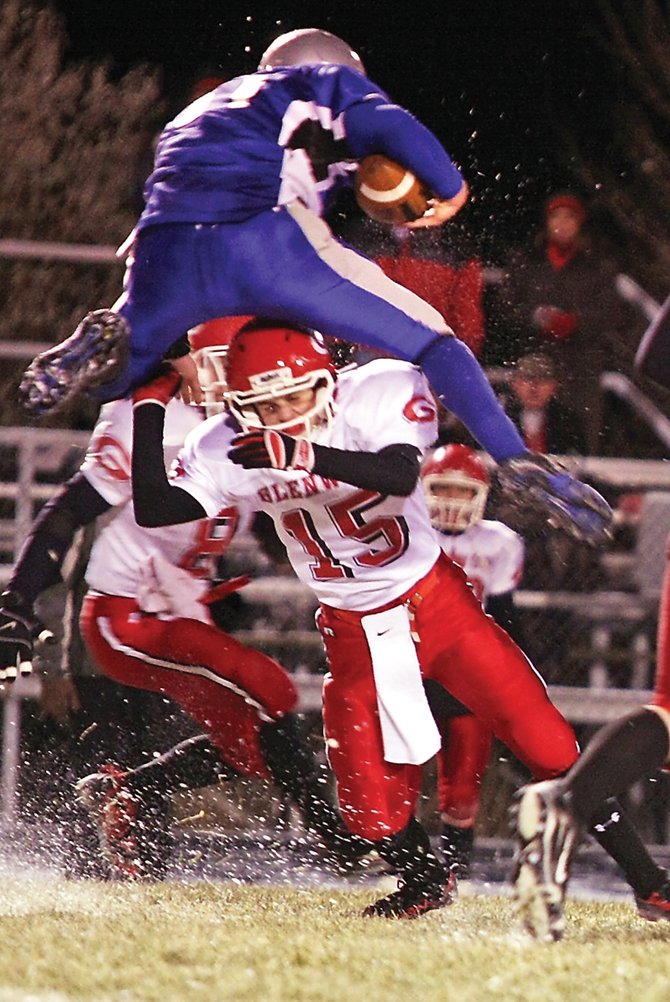 Matt Linsacum tries to hurdle a Demon defender during Friday night's game against Glenwood Springs. It was the last game for the MCHS seniors at the Bulldog Proving Grounds.
Stories this photo appears in:

In a night when the temperatures failed to register above freezing, the Glenwood Springs High School Demons were able to stay hot by beating the Bulldogs, 31-0.