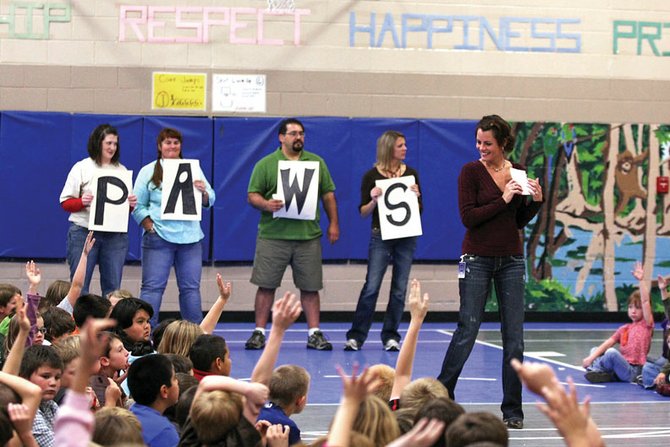 Ridgeview Elementary school Principal Julie Baker speaks to her students during an assembly to kick off the PAWS and Think campaign on Friday afternoon.
Stories this photo appears in:

'Baker's Bunch' kicks off campaign for good behavior
Everything was going fine at recess, until 8-year-old Kenna Rowley fell and twisted her ankle. But she didn't need to worry. Three of her best friends worked as a team to alert a teacher and act as crutches to get their friend safely inside.
October 24, 2009 12:01 a.m.