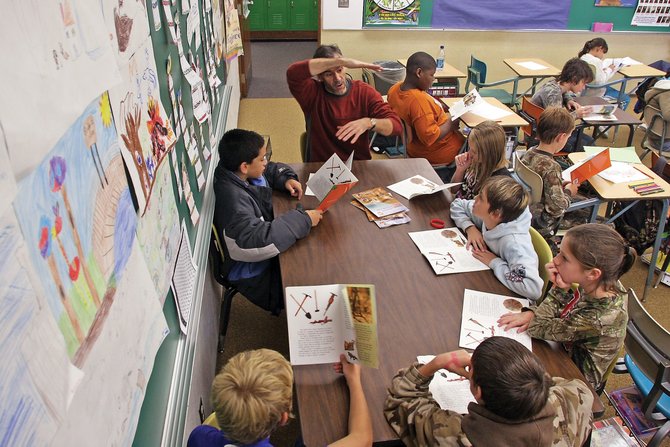 David Gaines explains how workers made the Chunnel between France and England during a literacy class Thursday. The book "Through a Mountain and Under a Sea" combined math, history and reading into one lesson.
Stories this photo appears in:

Taezsa Pacheco whispered each word as she read "The Mystery of the Golden Train" to herself. Another student plugged his ears with his fingers as he silently mouthed words. While fifth-grade teacher David Gaines worked with a small group in the corner of his classroom at Sandorck Elementary School, the rest of his students exuded a calm, quiet energy as they worked their way through the book on their own terms.
October 24, 2009 12:01 a.m.