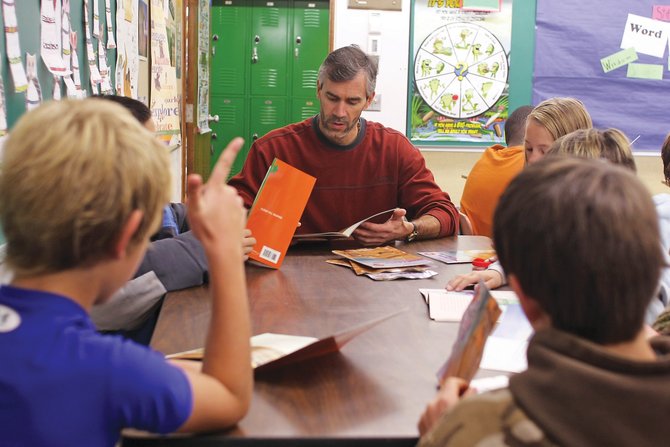 Fifth-grade teacher David Gaines works with a small group of students in his classroom at Sandrock Elementary School on Thursday. This is Gaines' first year with Moffat County School District and his seventh year teaching.
Stories this photo appears in:

Taezsa Pacheco whispered each word as she read "The Mystery of the Golden Train" to herself. Another student plugged his ears with his fingers as he silently mouthed words. While fifth-grade teacher David Gaines worked with a small group in the corner of his classroom at Sandorck Elementary School, the rest of his students exuded a calm, quiet energy as they worked their way through the book on their own terms.
October 24, 2009 12:01 a.m.