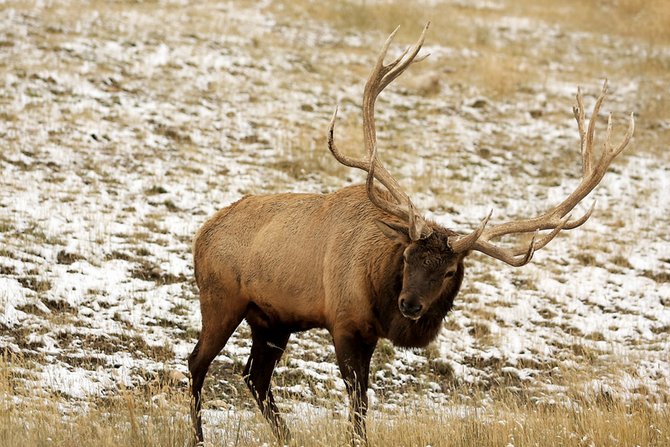 Clyde the elk strolls through the first snow of the season in his pen on the Wyman Museum grounds Thursday. His caretakers give him a little extra food during the winter months to insulate him with a little extra fat. Clyde also has a thicker coat grown for the winter and lays in the sun to warm up on colder days.

Stories this photo appears in:

Forecasters anticipate 'near normal' winter
Craig residents who looked out their windows Thursday morning saw a scene that's been absent since spring. A few fluffy white flakes were falling from the sky, settling on cars and rooftops around town.