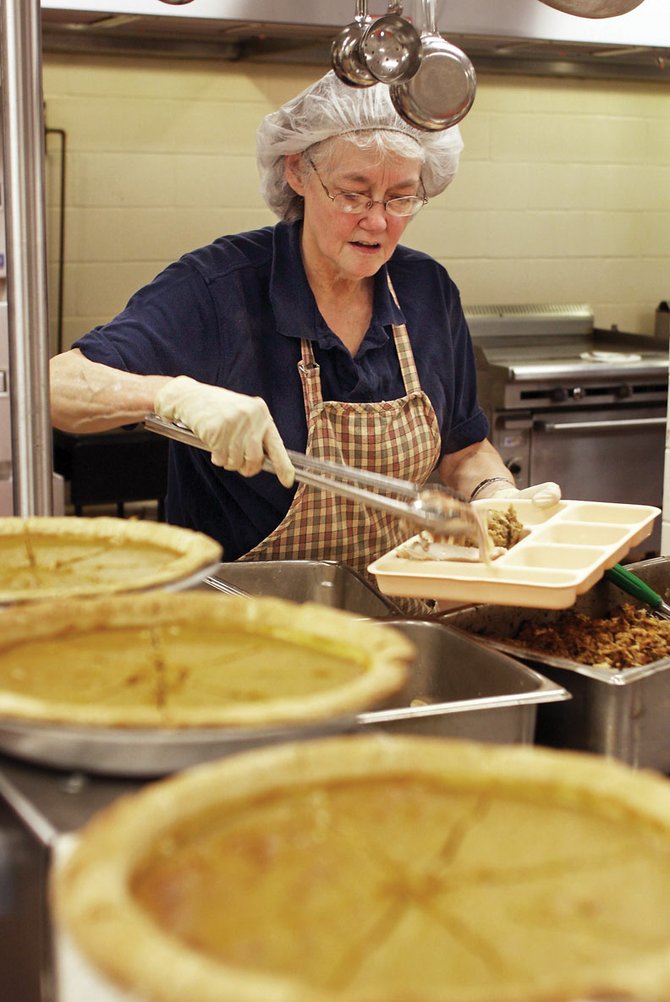 Patti Disch puts turkey onto a plate for the Thanksgiving meal Thursday at the Moffat County Jail. Disch and her staff plated 77 meals for inmates and guards.
Stories this photo appears in:

For anyone who thinks cooking Thanksgiving dinner is hard, try making turkey, stuffing and cranberry sauce for 77 people. That was the task set in front of Mary Buchanan, Patti Disch and their staff, who made a traditional feast Wednesday and Thursday for the guards and inmates at the Moffat County Jail.