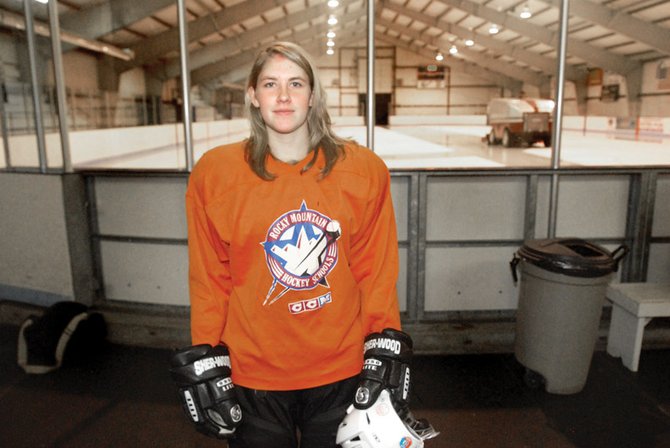 Kelsie Pomeroy plays wing for the Moffat County Bulldog Club Hockey Team. She is the only girl on the team. She said she expects to score several goals this season because defenders may overlook her.
Stories this photo appears in:

She doesn't care what gender her teammates are — so long as they pass the puck
Kelsie Pomeroy doesn't skip drills because she's a girl. She doesn't ask for special treatment because a ponytail sticks out underneath her helmet. All she asks is that her teammates give her the puck when she's poised to score. Pomeroy, 15, is the sole girl on the Moffat County Bulldog Club Hockey team.