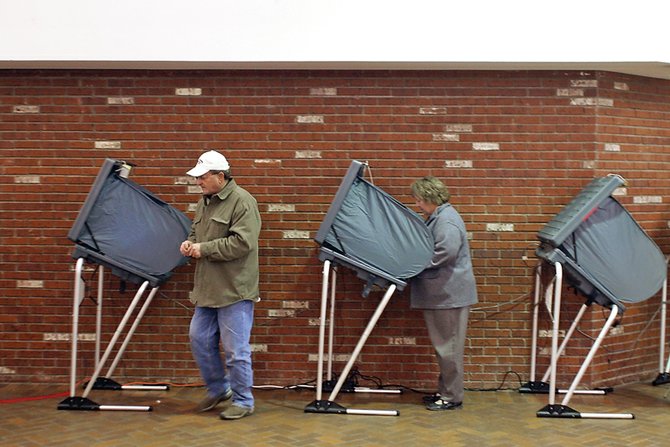 Cleve Preece walks away from a computerized polling booth during Tuesday's Election Day at the Centennial Mall voting center. Digitalized voting systems are becoming more prevalent than paper ballots in many parts of Moffat County.
Stories this photo appears in:

The Craig City Council was an even split on a ballot question in Tuesday's election that asked voters whether they wanted to delete a city charter provision on campaign spending.