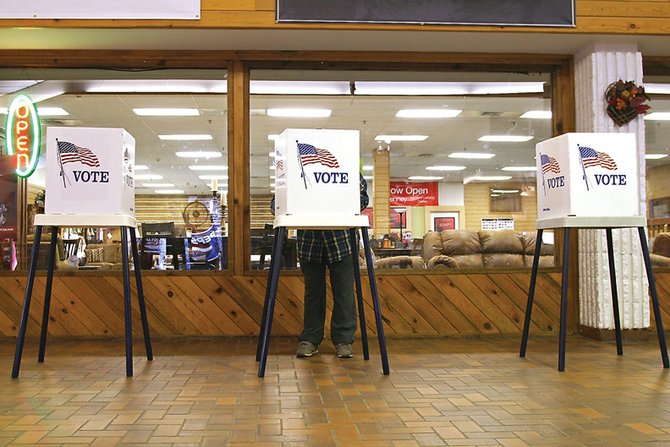 There were more voting booths than voters during many portions of Election Day on Tuesday. Most of the residents who did vote in the election, about 63 percent, voted early or through mail-in ballots.
Stories this photo appears in:

Just 11.5 percent cast a ballot in Tuesday's general election
The general election Tuesday tied the lowest voter turnout in Moffat County for any election since 1990, other than two primaries in 2000 and 2008.