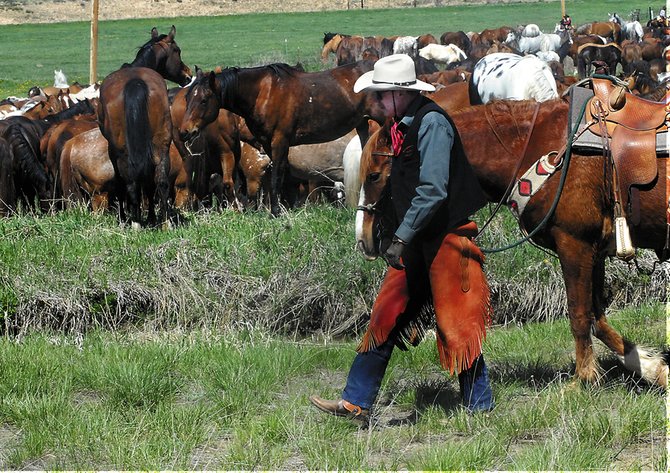 Tom Reilly walks his horse during a break in Sombrero Ranch's Great American Horse Drive on Sunday in Maybell. Reilly first joined the drive in 2006 and said he hopes to participate for as long as he can.

Stories this photo appears in:

The Sombrero Ranch Great American Horse Drive has been a long-standing tradition, but the activities in Maybell are starting to grow into their own tradition.