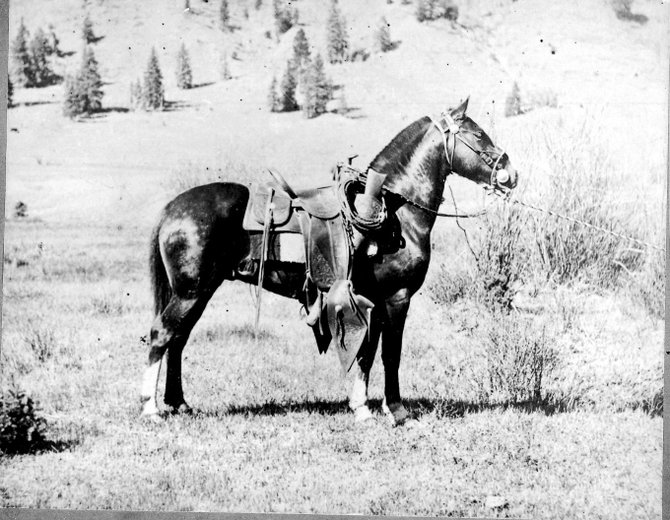 Bob Meldrum's horse and saddle are pictured. After years of violence and an eventual prison stint, Meldrum seemingly quieted down and opened his own saddle shop. A fire destroyed the saddle shop in 1926, and Meldrum disappeared soon after.

Stories this photo appears in:

The earliest settlers of the West went without a lot of things as they worked to build a new life. Apart from the lack of material goods and comforts, they also frequently found themselves living in a country where there were no laws.